Among the many gifts Brandon and Kathy Gunn received at their wedding was a white box from Kathy's Aunt Alison. The card on the box read, Do not open until first argument. So they dutifully placed the unwrapped gift on the top shelf of their kitchen cabinet.
Sure enough, there were moments of tension and disagreement, but Brandon and Kathy refused to open the gift. Despite the hard words and slammed doors, the couple saw opening the box as a sign of failure – they believed that their love for one another could handle whatever life threw at them. The white box became a challenge.
In May, the couple, now the parents of two children, celebrated their ninth anniversary. That's when they decided to open Aunt Alison's box. Not because they needed to but because they were convinced they would never have to.
What they found in Aunt Alison's box was remarkably unremarkable: some money for flowers, take-out, a bottle of wine, some bubble bath – nothing that could really end a fight at all, just bring a moment to stop and regroup.
And that's when it hit them, that the real gift wasn't anything in the box – that the real gift, the priceless gift, had been staring at them all along.
By not turning to the box, Brandon and Kathy were forced to learn tolerance, compromise and patience.
That was the real gift. And they possessed it all along.
Through the tiffs and tumbles of their life together, a young couple comes to realize what John proclaims in today's Gospel: that "the Lamb of God" is in our midst. The challenge of our lives is to see and hear the compassion of God, to uncover and lift up God's grace that goes largely unnoticed in the busyness of our days. We often find ourselves rushing through our lives, too preoccupied and distracted in the pursuit of "riches" to "behold" the real "treasure" of our lives in all its joy and fulfilment; in our "dreams" of what we do not have we overlook the reality of what we do have.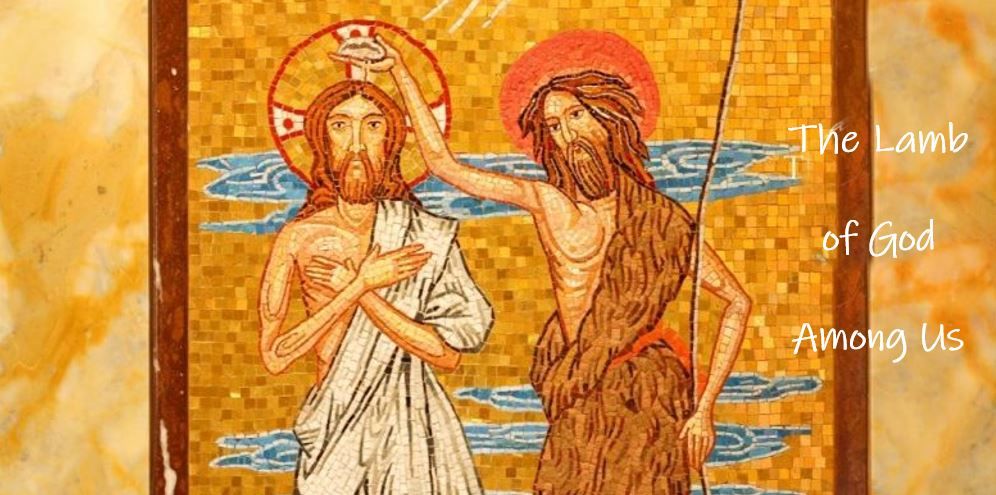 John the Baptist challenges his hearers and us in today's Gospel: to keep our senses, our intellects and our hearts open to realize the presence of God in our midst; to "behold the Lamb of God" in the conflicts and complexities of our lives; to realize and lift up God's mercy and compassion in times and places that seem devoid of God; to perceive the light of God's grace in the life's darkest moments and hopeless storms.   May we reflect the light of Christ's compassion within us, enabling us to illuminate new ways of understanding and reconciliation in this time and space we share.  May we behold, with eyes of faith and spirits of hope, the Lamb of God among us, here and now, in our kitchens and classrooms, in our work places and playing fields.