I read an article a while ago about a project called "The Heart Gallery". I thought that it echoed the message that we have in today's gospel. The article began by stating that there are nearly 130,000 children in the United States waiting to be adopted -most of them are the hardest to place: older children, minorities, brothers and sisters. Many of these children have known only abuse and neglect all their lives; they are angry, they are afraid, they suffer every kind of physical, emotional and behavioural problem imaginable.
Some years ago, a social worker in New Mexico came up with a new adoption strategy. Tired of the same static, expressionless snapshots that she would show prospective parents, she asked some professional photographers to shoot portraits of these children that would capture the spirit and personality of each child. The photographers readily volunteered. Families considering adopting were then invited to a special showing of these stunning photographs at a local gallery.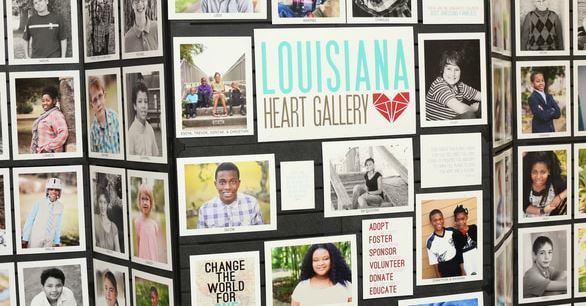 That was the beginning of the "Heart Gallery."
-What makes the Heart Gallery project so successful are the photographers. These are among the most talented professionals in the world -photographers who have travelled around the world, documenting kings, queens and celebrities. Each is an artist and with help from these pros, the personalities of these children shine out. Their portraits capture the unique light in each child -the joy and delight, the goodness and love, buried after years of neglect. It is not unusual for a photographer to spend two or three hours with a child in order to get that one perfect shot.
Since that first exhibition in August 2008, 100s children have found homes through the Heart Gallery project.
The talented and patient photographers of the Heart Gallery uncover the inner beauty of these forgotten children; through their art, they have revealed the stories and unlocked the future for these youngsters.
When Jesus calls his disciples to embrace the simple faith of "little ones," he is not saying that our approach to faith should be "dumbed down" to the level of children. He is calling us, instead, to embrace a faith that is centred in the love and compassion of God: love that is not compromised by "adult stuff" like self-interest and rationalization, compassion that is not measured but offered completely and unreservedly, without limit or condition.
Faith that is grounded in humility and gratitude enables us to see the beauty and dignity that lies within every human heart, to behold the place where God dwells within every soul. May God open our eyes -and our hearts and minds and spirits -to see and embrace the joy and goodness that lies "hidden" within every child, woman and man.