A newspaper recently profiled a Redemptorist priest who has been working among the poorest of the poor in Bangkok, Thailand. His is the story of an imperfect human being who makes extraordinary things happen.
Father Joseph Maier — "Father Joe" as he is known — has lived among the castoffs of Bangkok's slums for more than 50 years. He began by opening a school in a former pigsty near a slaughterhouse where he taught children from the most destitute families how to read and write and provided them with what was often their only meal of the day. That little school he cobbled together has grown into a network of more than 30 schools that have taught more than 30,000 children; a home for abandoned mothers and children; and an AIDS hospice that has evolved into a home health care system.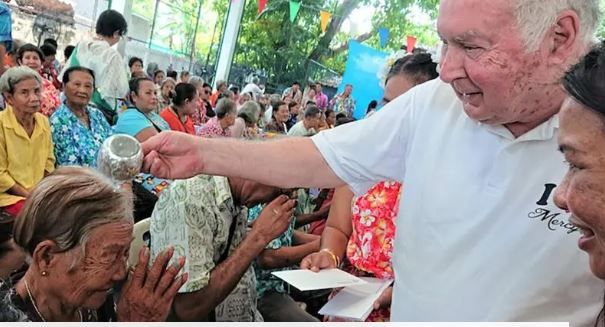 Father Joe calls himself an outcast among outcasts, a misfit who found his place in Bangkok's Klong Toey neighbourhood.  His ministry started as a sort of exile for the American priest who was shunned by his superiors for his boorish behaviour and drinking.
"Nobody wanted me around. I was drunk; I was always angry about something, an angry young man. I didn't fit in."
But in Klong Toey, Father Joe, now 82, found his place in the world.
He was raised by a single mom in Longview, Washington. The family was abandoned by his father.
"He wasn't abusive; he just left us, and it hurt so badly," Father Joe remembers. "That's the essence of it all: I wanted to become a priest to help other kids so they wouldn't suffer and hurt like I did."
The Redemptorist priest arrived in Thailand in 1967, dispatched to the far north-eastern part of the country and to Laos.  After the war came to Laos, he was reassigned to Klong Toey, almost as far out of sight as if he had been in the distant highlands.
Soon after he arrived in Bangkok, Father Maier had an opportunity to escort Mother Teresa around Klong Toey during her visit to Thailand. He was so taken with her charisma and saintliness that he says he remembered exclaiming: "I want to be like this. Wow!"
Inspired by Mother Teresa, Father Maier began visiting the inmates at a maximum-security prison and an immigration jail. During Holy Week, he carried out a ritual of washing prisoners' feet. That experience lead to his organizing the little school near the slaughterhouse.
The "official" church keeps Father Joe at arm's length; even his closest associates admit that he can be demanding and abrupt — but the desperate poor he works with and for, love him as a "grandpa" and brother to all.
As a brother Redemptorist priest says, "Father Joe is a like prophet in his work."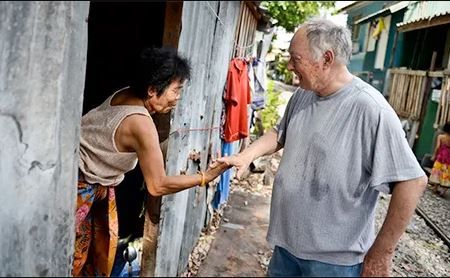 Father Joe's work "heralds" the love of God in our midst; what he has done for the poor of Bangkok "proclaims" the justice and peace of God that the Child of Bethlehem will reveal. We have many opportunities in our own everyday lives to be prophets of God's love in our homes and businesses and schools, to proclaim in our own time and place that the peace of God has dawned.