In the October 2022 issue of America, The Jesuit Review, a 30-year-old Colombian woman, the single mother of a 12-year-old son, writes of her harrowing journey seeking asylum in the United States. Their journey began when gangs broke into their home in Bogota. The gangs, she writes, "force the children to be part of their gang, take them to training camps and teach them to manipulate others. The gangs train the children to become people capable of fighting for the gang's own goals. This is why my son's life was at risk — these gangs could have easily recruited him.
"I finally decided we should flee after a group of eight gangsters entered our house at about 3 a.m. and threatened us with weapons. They tied our hands to our feet and took everything we had. They only thing they said was we had to leave. It was clear to me at that moment I needed to leave to ensure my son's safety."
Six days later, mother and son left Colombia for the United States. She recounts the gruelling and terrifying journey, recalling this particularly frightening moment: "We walked along the river and saw many baby clothes and the clothing of adult men and women who passed before us. At first, it was very shocking to see so many things discarded. But people shed their items because walking in the beating sun is exhausting, and your body gets depleted. The less weight you carry, the easier it is to walk. That is why many people who arrive in the United States on a similar path only have what they're wearing. When I think about all the people who walked through the desert for days or passed through the Rio Grande, it gives me chills. I kept thanking God we were O.K. during such a sad time in our lives."
After seven hours of walking, mother and son — sunburned, tired, hungry and thirsty — reached Yuma, Arizona, where they were taken in by the staff of a Catholic Worker house. They helped them find food and housing, enrol her son in school and locate an attorney to prepare her asylum petition.  "I never imagined myself being an asylum seeker and living without official documentation until I can find a good lawyer," she writes. "[God] has helped us, and his mercy is renewed daily. I am grateful because, in the middle of everything, I do not feel like someone who has done something wrong . . .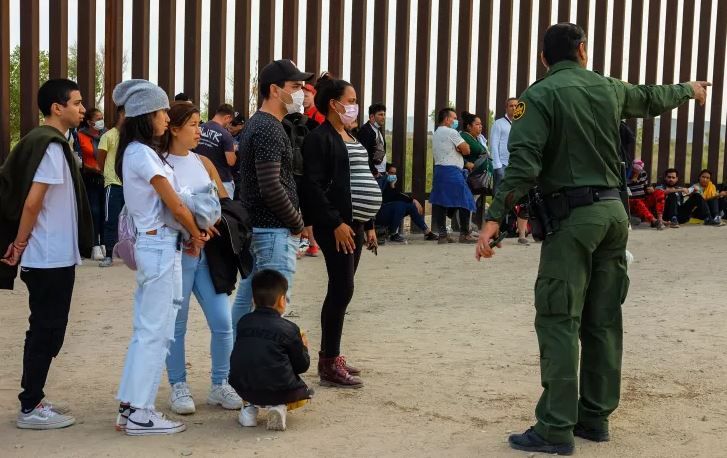 "The only thing I ask in my prayers is that we win our asylum case. I pray for a permit to work and that this country of opportunity will allow us to prove we are grateful human beings and want to contribute good things. I know my son will represent the United States as his homeland proudly. I dream of seeing my son graduate from school, and that the United States will allow him to study at university so he can become a professional who contributes to the community . . .
"No matter what happens, I will show this same steadfast love of and protection for my son. A mother's love overcomes any fear or wall that may arise."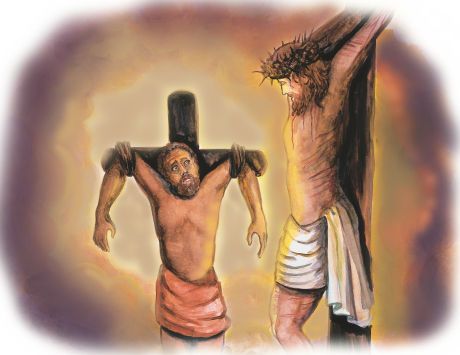 A mother and her 12-year-old son, having endured the "crucifixion" of their own broken country, come to the border of the United States — for them, Paradise. Like the "good thief" in today's Gospel, they ask to be included in the Kingdom. We are challenged by this moment in Luke's Gospel to put aside our own crosses to make God's Kingdom of justice and mercy, compassion and peace a reality for this family and all families who suffer daily "crucifixions" of war, violence, famine and illness. The Kingdom of God begins with the compassion and humility of the good thief; at the heart of the reign of Christ is the realization that God is in our midst in the love and care of one another, that we do not suffer alone, that we are all in need of forgiveness and understanding, of mercy and consolation.