'Build on a Strong Foundation'
Next Sunday (28th February @ 11am) RTE One will broadcast a televised service to mark the 2021 World Day of Prayer, which is celebrated around the world on the First Friday in March.  Due to the Coronavirus Pandemic and the restrictions of public worship, it will not be possible to gather publicly, so many regions around the world will organise online (Zoom) based services on the 5th March.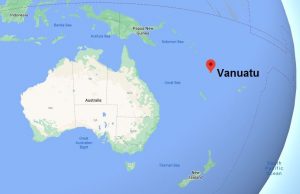 This year's World Day of Prayer has been prepared by Christian women of the Republic of Vanuatu in the south-western Pacific Ocean.  Vanuatu is a widespread archipelago of islands in the South Pacific, and as well as coronavirus last year, the islanders have had to contend with Cyclone Harold, which totally destroyed two of the islands.  Appropriately their title is "Build on a Strong Foundation", and they have chosen the parable of the man who built his house on the rock.
Through the worship service we hear the voices of the Vanuatu women, whom invite us to focus on the Bible story in Matthew 7:24-27. Jesus tells a story about the kingdom of heaven using the image of a house and the land on which the house is built. Choosing the land on which to build the house is an important decision for people in Vanuatu. The combination of considering the terrain and the climate is crucial in a tropical archipelago located in the South Pacific Ocean prone to earthquakes, cyclones, volcanic eruptions and rising sea levels. ​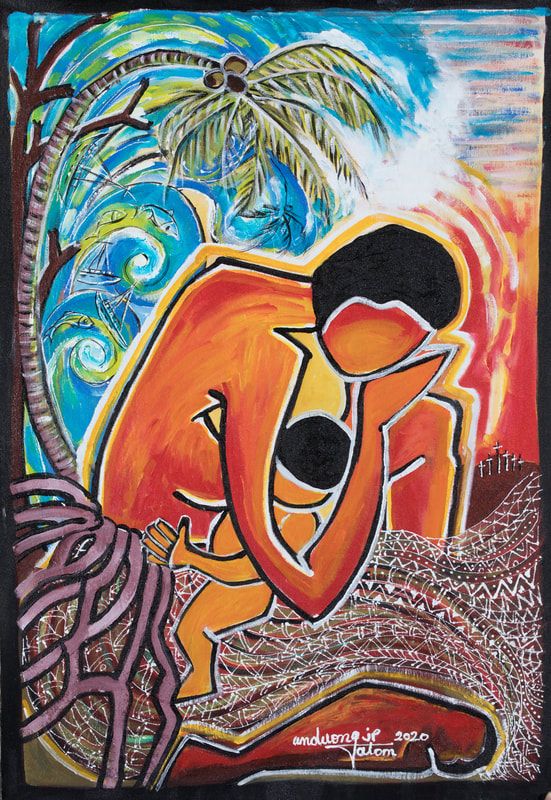 Vanuatu's susceptibility to cyclones is highlighted in the painting chosen to represent WDP 2021, titled "Cyclone Pam II: 13th of March, 2015". It shows a mother bending and praying over her child. The waves crash over her but a palm tree bends protectively over them. The woman's skirt is modeled after the traditional clothing on Erromango. On the horizon you can see small crosses representing the lives taken by cyclone Pam in 2015.  The artist, Juliette Pita, born in 1964 on Erromango Island, is currently the most well-known artist in Vanuatu. Her talent was discovered early on.
If you would like to find out more about Vanuatu, you might find the following 7 minute video prepared by the World Day of Prayer Canada