Irish Cancer Society is looking for volunteers to drive patients to and from their chemotherapy treatments. Drivers with a free weekday availability and who can commit to driving twice a month.
Please email Gail at gflinter@irishcancer.ie or call 01 2310 566 for an application form.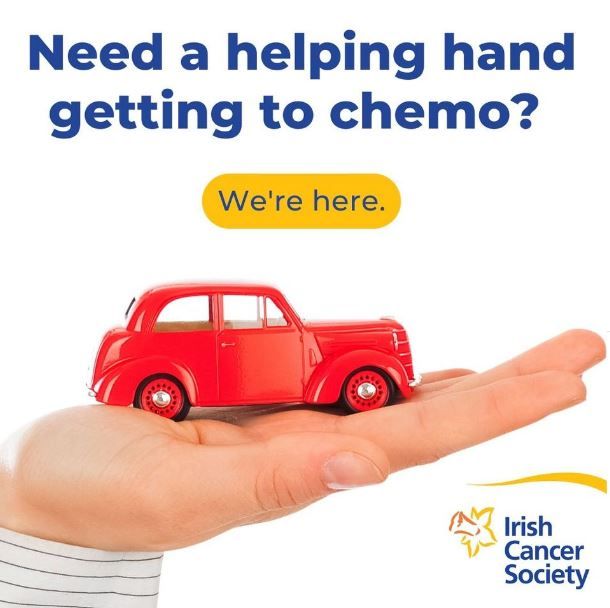 Due to the impact of the Coronavirus we are seeking drivers under the age of 70 years.