Back at Christmas time (it seems a lifetime ago) we spoke of the need for remedial work to take place to repair the roof of our beautiful church and the probability that we would have to undertake fundraising in order to complete the necessary work. COVID19 delayed the tender process for this work but the need to address the issues with the roof has not gone away.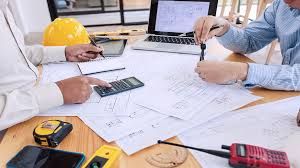 At the moment the Diocesan Buildings Committee are reviewing the tenders submitted at the end of May beginning of June and will give us their recommendations hopefully before August. At that stage we will know the cost of the work and how much we have to raise in order to carry it out. As previously stated the funds raised from the sale of the parish property on Richmond Avenue will go towards it but will be unlikely to cover the full amount.
While we understand that this uncertain time is not the best of times to be undertaking fundraising we are also conscious of the fact that our roof may not see out another winter especially if we have a severe weather event as in previous years. So we feel we have no option but to plough ahead. As soon as we know the sums involved we will inform you and we would welcome any help that you can afford and any suggestions as to fundraising that you can offer.
For details of the work involved please see the Roof Refurbishment Page on our parish website .  Click here  to visit the page  https://monkstownparish.ie/our-parish/roof-refurbishment-project/.
It is hoped that we can begin the work on a phased basis beginning with the upper roof and addressing the problems with the ironwork and slates. The other works being carried out when and if funds become available. We will endeavour to keep the church open during the work but because of site access the parish centre may not be available for use but this will be clarified closer to the time. Your patience and understanding as well as your support would be much appreciated.
Fr. Kevin