The installation of the refurbished cast iron ridge tiles and finials on the upper roof of the church has finally commenced.  This will entail the church being closed on weekdays for private prayer.  The following photographs provide a partial "before" and "after" comparison of the slates and the cast iron.
This image was taken at the very start of the project when the cast iron works were being removed from the roof.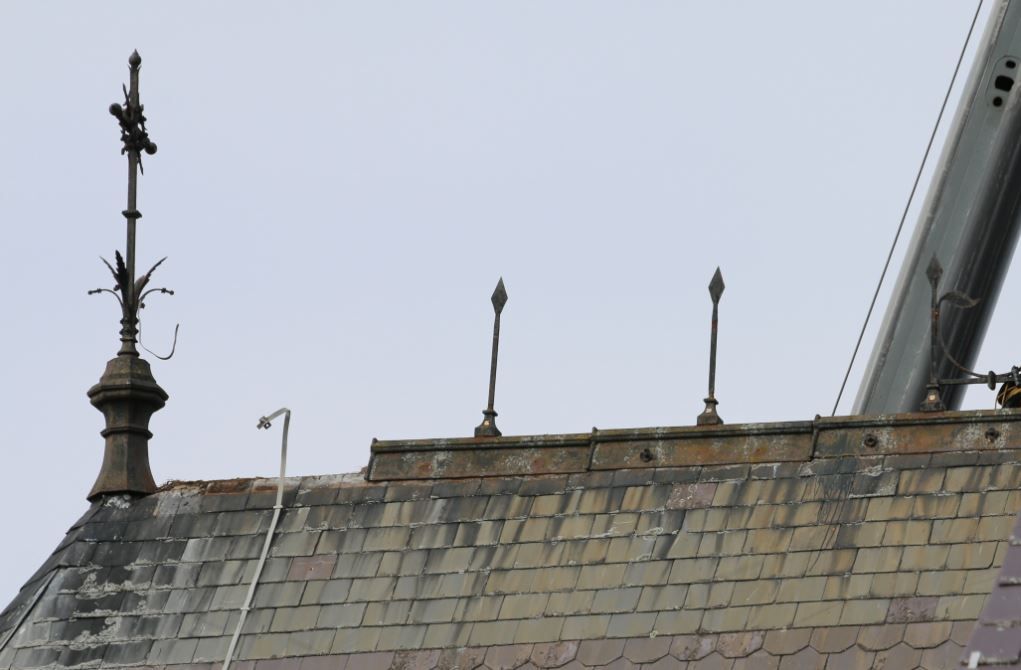 The following photograph taken 19th April, shows the first of the refurbished finials being installed onto the new slates.