All Masses Online Only from 26th December
From St. Stephen's Day (Dec 26th) the Governemnt are reimposing Level 5 restrictions.  This means that with the exception of funerals, all Masses will be online only.  Here in Monkstown we will be broadcast Mass on the parish webcam at 10 am on weekdays (Monday to Friday).  There will only be one Mass on the weekend, this will be on Sunday morning @ 11:30.  (no mass on Saturday).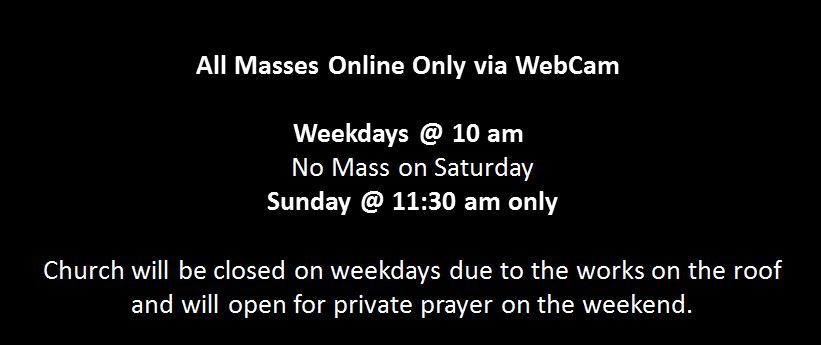 Private Prayer
Due to the work on the roof the church will only open for private prayer on the weekends.
Funerals
During Level 5 the attendance at funerals is restricted to 10 mourners.