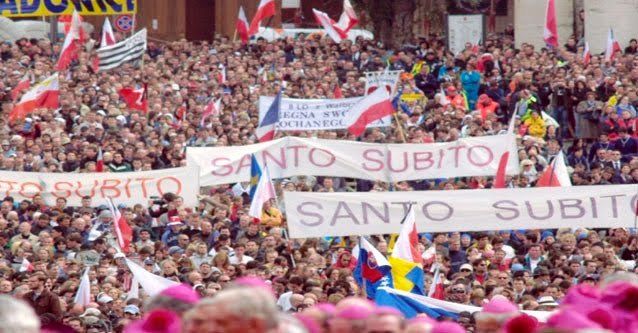 'Santo Subito' (saint immediately) echoed almost immediately in the wake of the death of
Pope John Paul II.  But, what must you do to be a saint?
One child's startling response 'that you must be dead;' reflects an all too modern view of saints and sanctity, that you're either dead or totally removed from ' reality.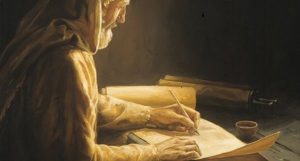 It wasn't always so. Paul even writes, to the 'Saints' as it was a word used to describe all followers of the Way not just those who were 'good'. It was a word that meant the entire people of God, living, praising, and working together, as we hopefully will in heaven. Everything from changing a nappy to cracking the atom is included in that plural title' All Saints. '
God isn't fussy -we are. God doesn't wait for perfect people when he wants men and women to serve Him; He chooses you and me now today! Today we honour and  remember all those people who down the ages have struggled in the mess and mire that is so often life, trying to be faithful to their calling. They include the poor in spirit, the gentle, those who mourn, those who hunger and thirst for righteousness, the pure in heart, the peacemakers, and the persecuted – so we're there.
So on this feast of all saints let's ask ourselves. Who taught you how to live as Christ wants, and are you passing that love on?