One year, when Valentine's Day fell on a Sunday, the parish priest of a small parish had an idea to mark the occasion. As couples came into church, ushers would present each wife with a rose. During Mass, a special intention for couples would be included as part of the Prayer of the Faithful. And, at the end of Mass, the priest would invite all the couples to come up around the altar for a special blessing.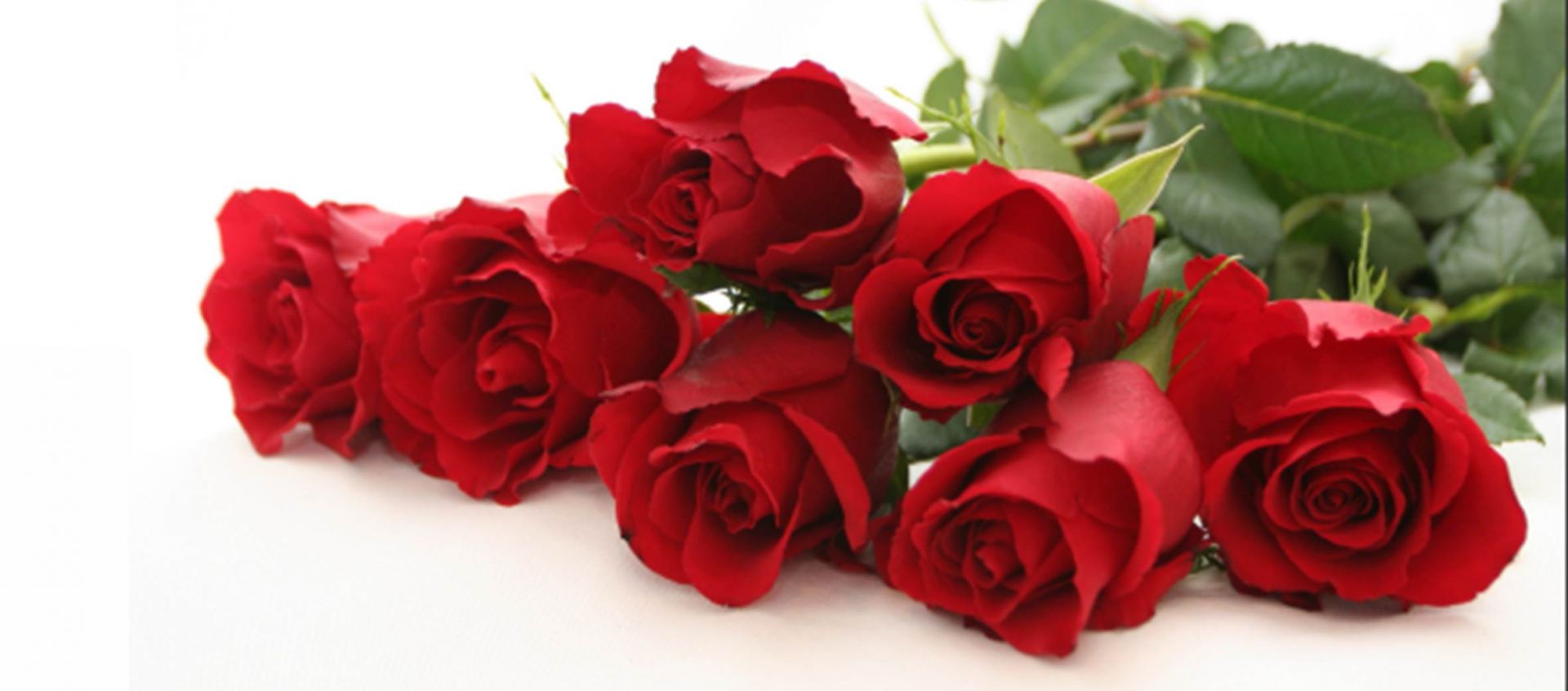 Everyone loved the idea. Some parishioners got together and procured the flowers – they got a great deal on small roses from a wholesaler. The choir rehearsed a special song for the blessing. The ushers met during the week so that they would know exactly what to do.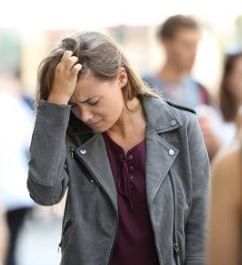 Come the weekend, everything was in place and everyone was excited about what seemed like a great idea.
But the day after Valentine's Sunday, they wondered.
It turned out that the flowers and blessing were very painful for one woman whose husband had died just a few months before.
An engaged couple who were to be married that summer felt they should have been included.
At one Mass, some couples took extra flowers and the ushers ran out.
Single parishioners felt excluded and divorced parishioners sat quietly.
And several parishioners were furious that more advanced notice had not been given so they would have made sure to have been at Mass that weekend. One spouse demanded – demanded – that flowers be available the following weekend for those couples who were not at Mass the previous weekend.
The parish priest was crestfallen. What he hoped would have been a moment of celebration and prayer for the married couples in his parish turned out to be a cause for hurt and resentment.
The parish's simple little Valentine's Day ritual was not repeated the next year or any year after.
Today's Gospel strikes at our tendency to judge everything and everyone in terms of how it affects me. How someone else benefits or is lifted up doesn't matter – my hurt feelings trump their joy. Christ calls us to embrace the vision of the generous vineyard owner: to rejoice in the good fortune of others and their being enabled to realize their dreams, instead of lamenting our own losses and slights. Frankly, God's sense of generosity, love and forgiveness strikes us as extravagant and offensive to our own sense of "fair play."
But discipleship is to trust in the goodness of God and free ourselves from what our time clocks, scales, yardsticks and computer print-outs dictate what is "fair." To trust in the mercy of God enables us to appreciate all that we have received and how much God has blessed us, and compels us to experience the joy of sharing all that we have been given with those who have not realized such blessings in their lives.
Gospel      Matthew 20:1-16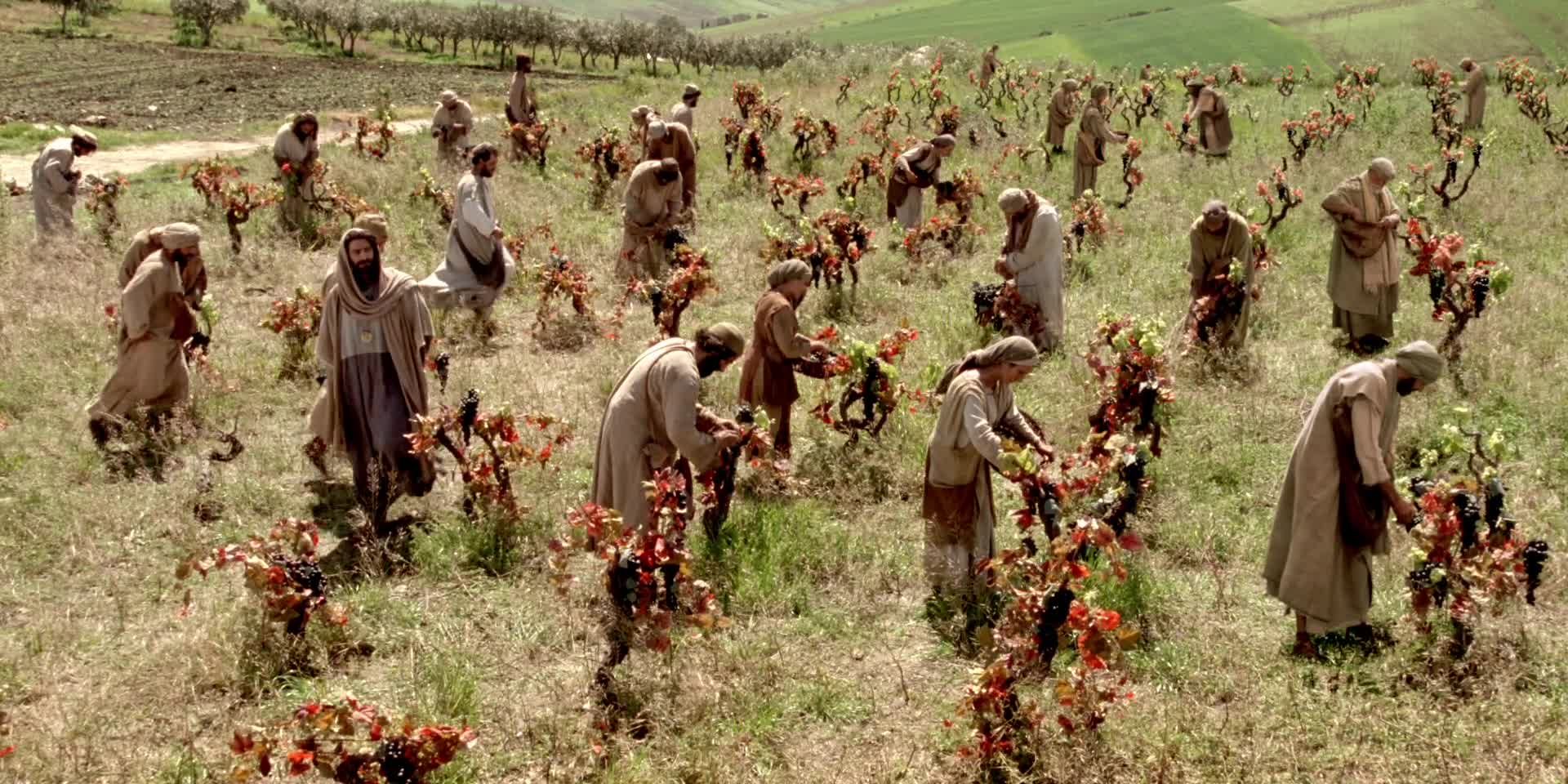 Jesus said to his disciples, 'The kingdom of heaven is like a landowner going out at daybreak to hire workers for his vineyard. He made an agreement with the workers for one denarius a day, and sent them to his vineyard. Going out at about the third hour he saw others standing idle in the market place and said to them, "You go to my vineyard too and I will give you a fair wage." So they went. At about the sixth hour and again at about the ninth hour, he went out and did the same. Then at about the eleventh hour he went out and found more men standing round, and he said to them, "Why have you been standing here idle all day?" "Because no one has hired us" they answered. He said to them, "You go into my vineyard too."
In the evening, the owner of the vineyard said to his bailiff, "Call the workers and pay them their wages, starting with the last arrivals and ending with the first." So those who were hired at about the eleventh hour came forward and received one denarius each. When the first came, they expected to get more, but they too received one denarius each.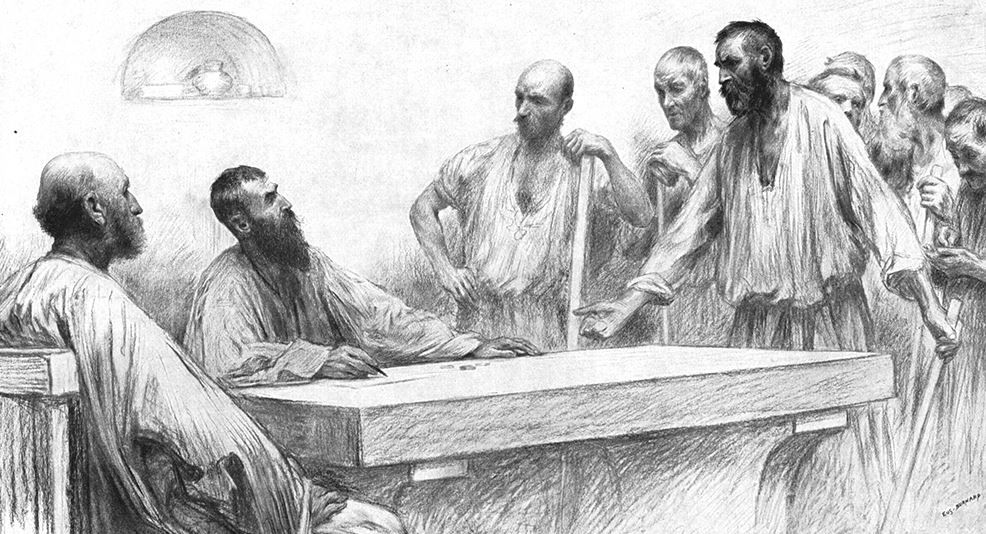 They took it, but grumbled at the landowner. "The men who came last" they said "have done only one hour, and you have treated them the same as us, though we have done a heavy day's work in all the heat." He answered one of them and said, "My friend, I am not being unjust to you; did we not agree on one denarius? Take your earnings and go. I choose to pay the last comer as much as I pay you. Have I no right to do what I like with my own? Why be envious because I am generous?" Thus the last will be first, and the first, last.'