Today's Gospel is about crossing boundaries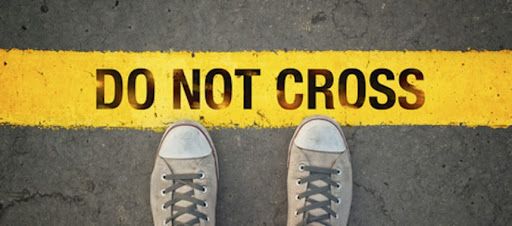 Today's Gospel is about crossing boundaries. First, Jesus travels through the region of Tyre and Sidon, a Gentile area considered "unclean" by the Jews. By crossing that boundary, Jesus demonstrates the love of God for all.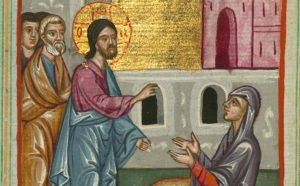 A second boundary is crossed by the Canaanite woman, who dares to approach Jesus (something that just wasn't done) and speaks up for her daughter and her own self-worth as a woman of God. Her boldness is an act of faith in the mercy of God that she recognizes in Jesus' very presence; her faith results in the collapse of that boundary that unjustly and cruelly isolates her from the rest of society. The mercy of God enables us to break down boundaries and walls that paralyze us in dysfunction and estrangement.
Pope Francis often speaks of reaching out to those on the boundaries or "peripheries," to those who are driven to the margins and edges of society by poverty, violence and illness. Jesus' encounter with the Canaanite woman illuminates our own vision to recognize those divisions and chasms between us and others and to go the peripheries and cross those boundaries that are obstacles to realizing God's kingdom of justice and peace in this time and place of ours.   The call to discipleship demands that we look beyond labels and stereotypes to realize that every one of us is a child of God, brothers and sisters all.