ONLINE CATHOLIC E-FESTIVAL!
The Youth 2000 Summer Festival this year was due to take place on the weekend of the 15th August 2020. However as the world is in the grip of a global pandemic Youth 2000 Ireland's leadership has made the decision to not hold their Summer Festival but instead to broadcast and stream the key elements of the Summer Festival online to homes and screens around the world.
This will be the Youth 2000 Summer E-Festival 2020!
It will take place on 14th to 16th August 2020 and will be streamed live directly to you.
As part of this unique event, Youth 2000 Ireland has received support and input from some of the largest Catholic Speakers worldwide, including Fr. John Harris OP, Scott Hahn, John Pridmore and more.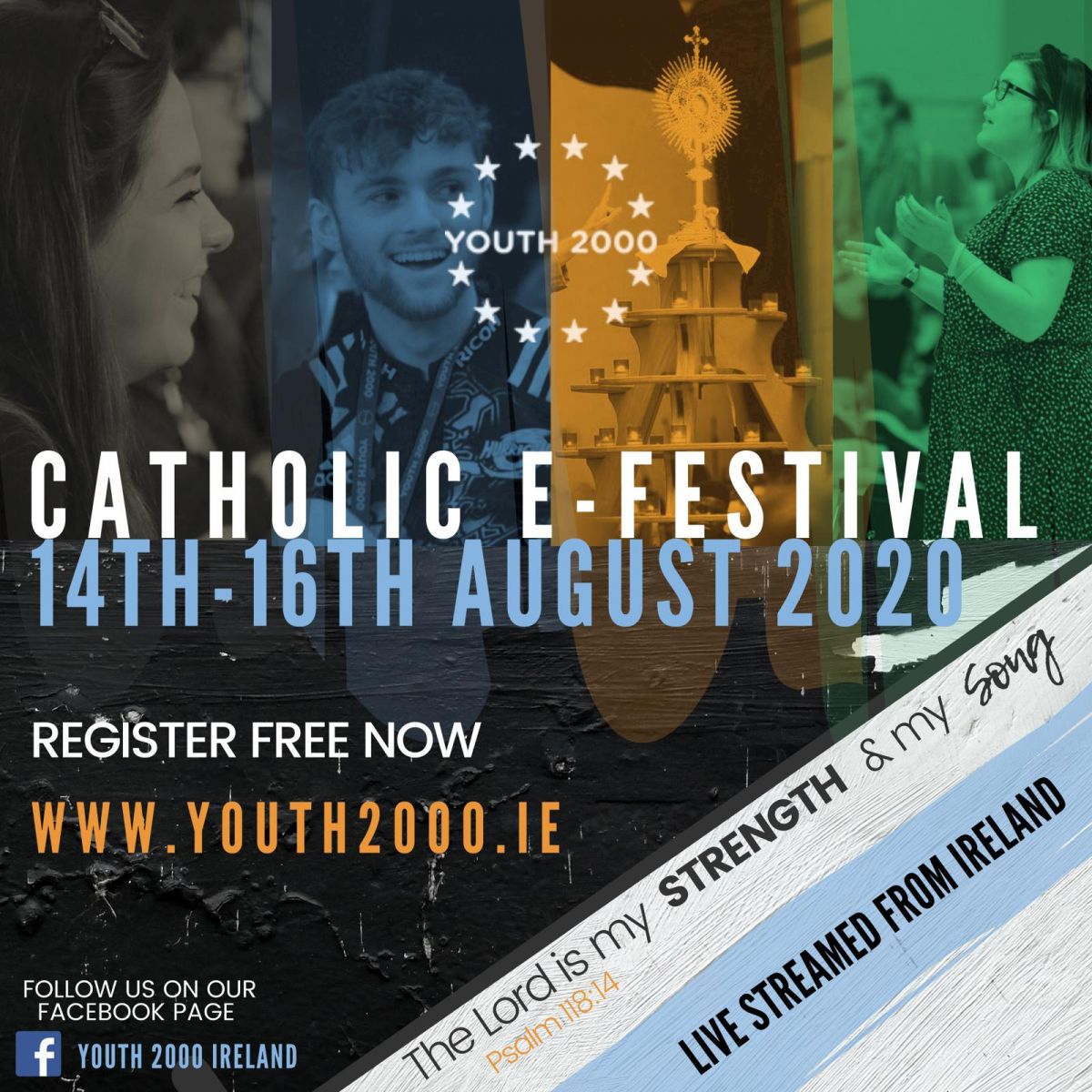 The Youth 2000 Summer E-Festival will be streamed live, you will be sent an email with a link to watch on the day of the E-Festival opening and the E-Festival content will not be available post event.
To be part of this you should register below to receive your welcome pack and your exclusive access code.
Register free at www.youth2000.ie/summerfestival2020
Registration and access is FREE, as always at Youth 2000. We rely solely on your donations so that we can remove barriers to our young people experiences the joy and the plan God has in store for them and their lives.
If you have any difficulty registering please contact Emma on office@youth2000.ie