June has been the Month of the Sacred Heart ever since the feast was instituted in the 19th century. In popular piety, each month of the year has a corresponding spiritual theme that focuses on various aspects of the Christian faith. June has become known as the Month of the Sacred Heart, due to the fact that the feast of the Sacred Heart is celebrated each year during it.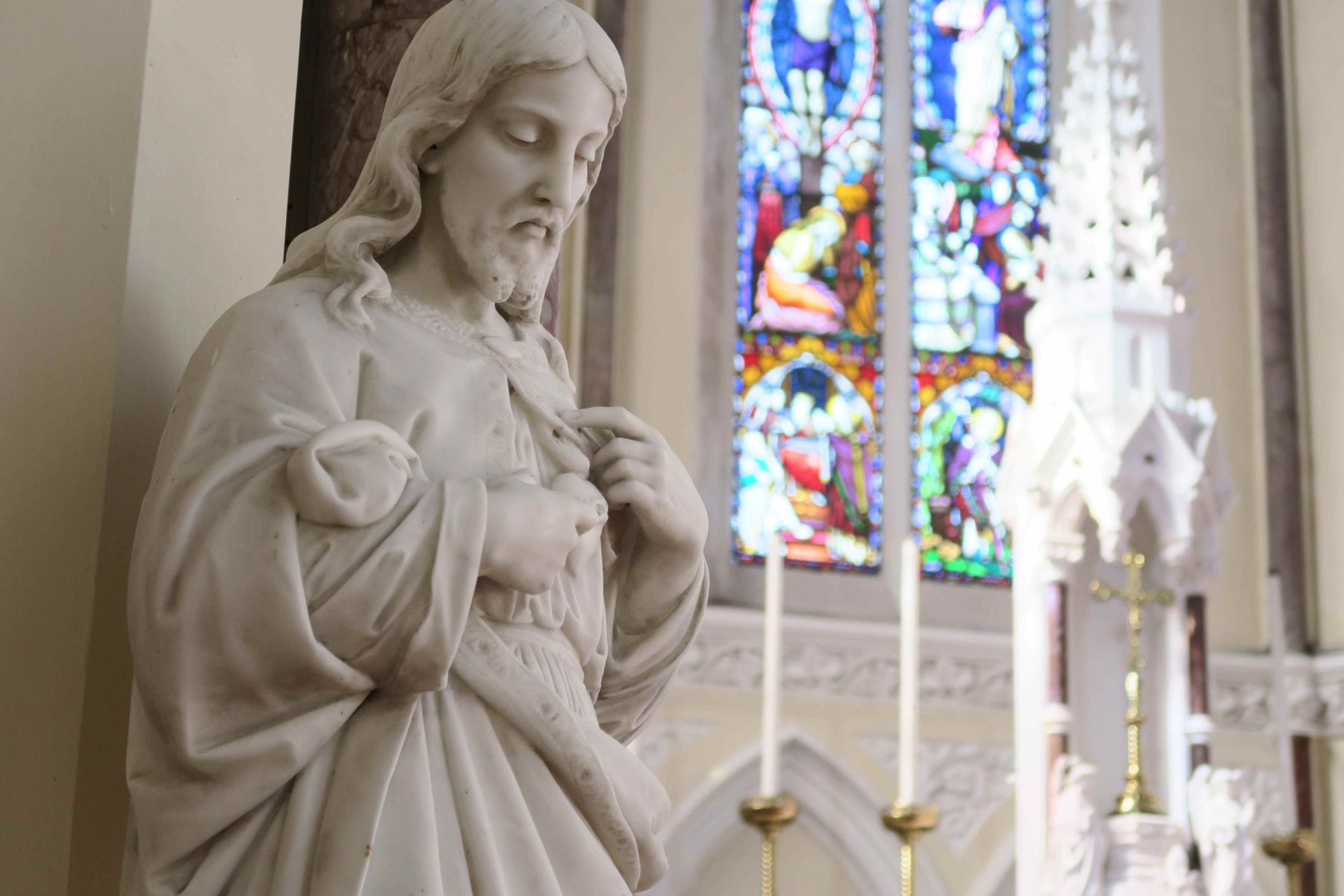 St. Margaret Mary Alacoque (1647-1690), a French Catholic nun, was instrumental in spreading devotion to the Sacred Heart after she had visions of Jesus beginning in 1673, when Jesus asked her to have a special feast established in honor of His Sacred Heart.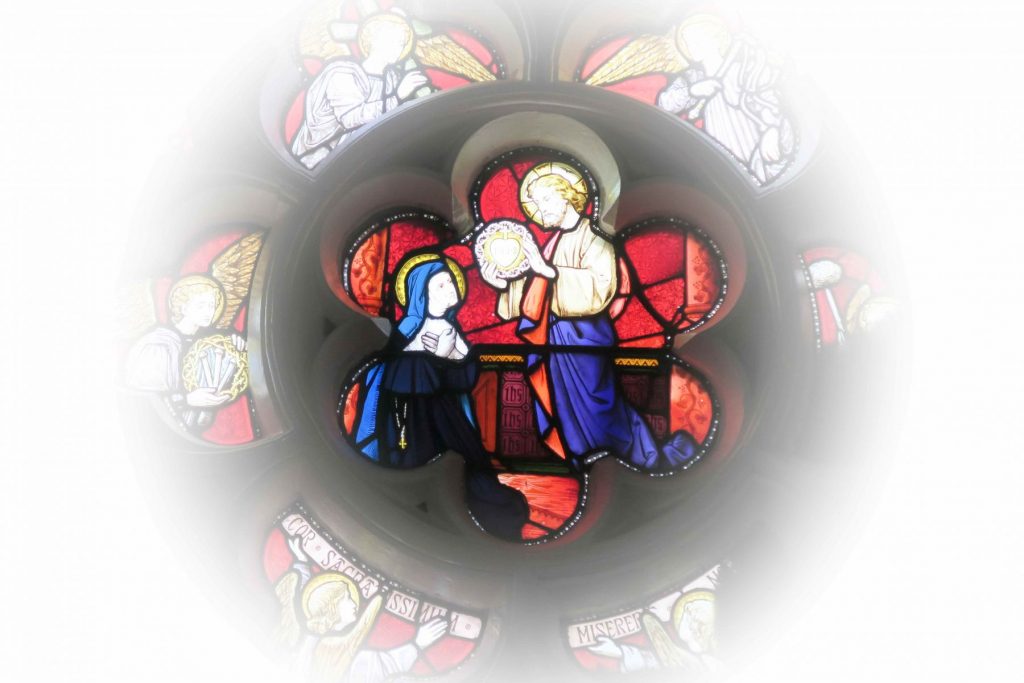 Image above is of the Rose Window over the Sacred Heart altar in St. Patrick's Monkstown of St. Margaret Mary Alacoque
Understood in the light of the Scriptures, the term "Sacred Heart of Jesus" denotes the entire mystery of Christ, the totality of his being, and his person considered in its most intimate essential: Son of God, uncreated wisdom; infinite charity, principal of the salvation and sanctification of mankind. The "Sacred Heart" is Christ, the Word Incarnate, Saviour, intrinsically containing, in the Spirit, an infinite divine-human love for the Father and for his brothers.
Excerpted from the Directory on Popular Piety and the Liturgy