October is Mission month when the Church focuses on the valuable missionary work that is carried out, both in Ireland and in the developing countries of the world.
This Sunday marks the Annual Worldwide Catholic Celebration of Mission Sunday, the theme for this years Mission Sunday is 'Together we can do more – Blessed are the peacemakers'.
Our prayers and donations on Mission Sunday help to support mission projects and allow Catholic communities worldwide to become self-sufficient and progress according to their own needs and traditions. We invite you to pray for all Missionaries especially those of our own parish. If you would like to donate envelopes are on the tables at the back of the Church, or go to www.wmi.ie/mission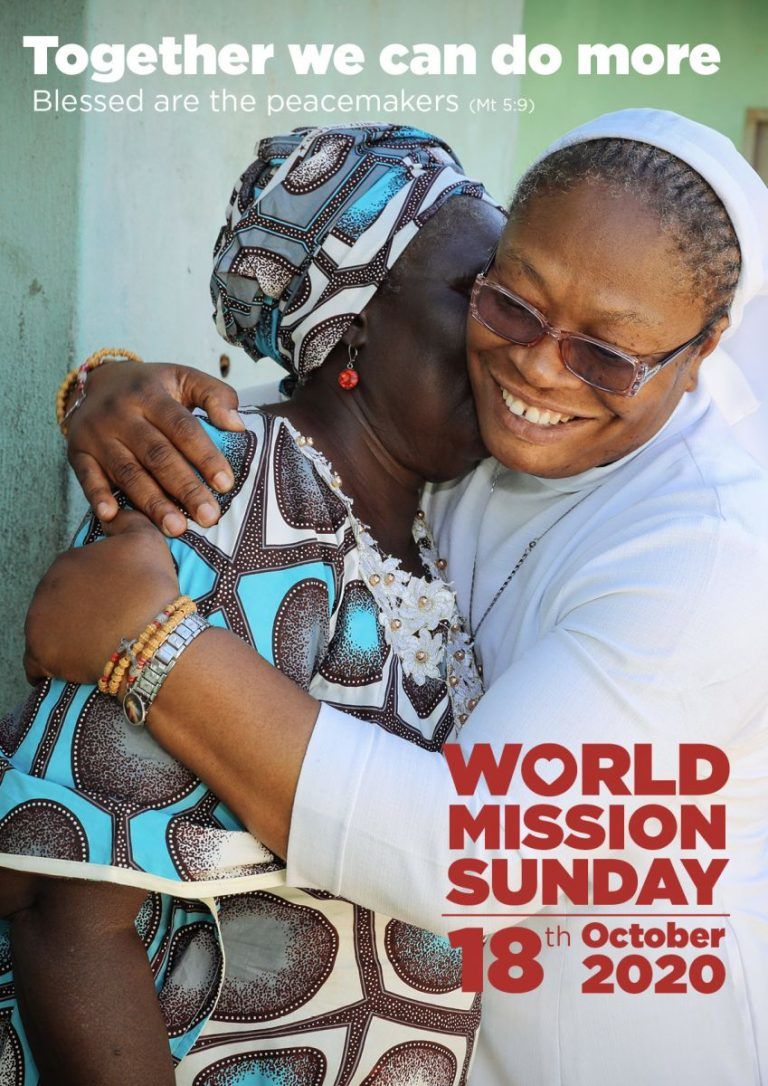 This year's theme 'Together we can do more – Blessed are the peacemakers' is highlighting that our Church is a global community that must stand together if it is to do more. COVID-19 brings much fear, but it also shows us that selfless and courageous actions are not reserved solely for saints. In fact they are found in every one of us, and that by acting together we can achieve more.
The theme also recognises our missionaries as peacemakers. In many of our poorer parishes in Africa, Asia, and Latin America, it is missionaries who are on the front line. We already owe these womenand men so much, as they walk
hand-in-hand with marginalised communities, long before and after any emergency. Just like Jesus, the Prince of Peace, missionaries emulate love and harmony as they reconcile fragile people, from fractured communities, with God and with each other.