Response of St. Patrick's Monkstown
Over the last number of weeks,  as part of the "Building Hope" initiative of Archbishop Dermot Farrell, all parishes in the Diocese have been asked to reflect on what is working well and what might be in need of development.  Following a process of consultation, here is the response submitted to the Diocese for Monkstown Parish.
Parish Profile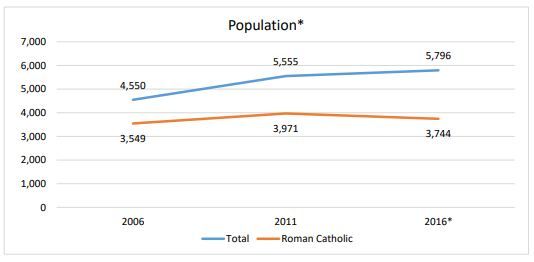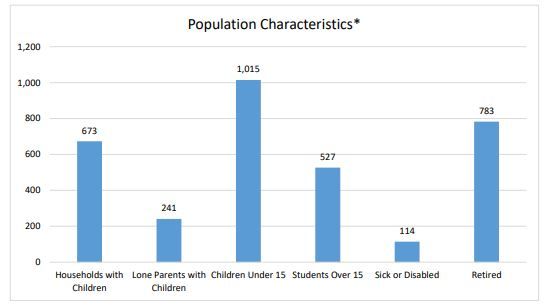 Having viewed your parish profile, what are your initial thoughts?
Population
Liturgical celebrations
Collections
Population
With regard to population we see as we can in church that we are an aging population. We are surprised to see the large number of children under 15 who are not evident in our church celebrations one reason for this might be not having a parish school means that the children and parents especially in Sacramental years gravitate towards the parish where their school is located.

Liturgical Celebrations
With regard to Liturgical Celebrations we are surprised to see the number of mass goers increase because on the ground that is not the general view. A possible reason for the decrease is the lack of available parking which given the age profile of the parish is something that is often commented on.  However some people present have observed that since COVID there has been an increase in young adults celebrating their faith.
As for the Sacraments apart from baptisms our numbers will always be small because there is no parish school so it is only the children from the fee paying school CBC that celebrate First Communion and Confirmation in the parish.
As for collections with the reduction in numbers attending church it is inevitable that that the amount collected will drop off.  It was stated that now post COVID it is important to get back to a basket style collection but as our collectors are in the main elderly people a long handled collection basket is not practical or safe for them to handle, alternatives will have to be found.
Looking at the FAITH dimension which would include:
Eucharist
Prayer
Liturgies
Faith Formation
Sacramental Preparation
What is working well in your parish?
In the main Eucharist and prayer services are well prepared and appreciated by those who do attend.  Funerals are always celebrated with dignity and respect whether with Eucharist or with a service led by Deacon Eric. Indeed there was quite strong opinions about the celebration of an individual's life being celebrated in church with a mass or a service as we have now despite the difficulties of organising this. It was felt that the funeral liturgy was in our society when fragile faith is nourished and when as a community we reach down into all those pockets of faith that sustain us. In other words it is an opportunity for real Faith Formation.
The family mass group have developed in the past couple of years and a number of mothers have taken ownership of it and the small group is flourishing and growing in confidence. It is great to see numbers of young families beginning to attend mainly because of the Family Mass group and the life and vitality that they bring to the 10:00 .am. Mass twice monthly.
Why do you think it is working well?
The Eucharist, Prayer Service and Funerals work well because of the preparation put into them by the priest, the deacon and the choirs.
The family Mass group works well because of a few committed parents who lead well and have been innovative during lockdown with socially distant practice, an online nativity play and just keeping contact during the various shutdowns. It kept the group together and they have come back even stronger than before.
What do you think is in need of development?
Faith Formation of adults and sacramental Preparation
Faith Formation of adults is non-existent apart from the homily at the various liturgies and sacramental Preparation especially for First Eucharist and Confirmation is just Fr. Kevin and the school CBC as the majority of the children reside far from the parish borders.
One person spoke of their experience in another country where the Sacramental Preparation took place in the parish and the parents who registered their children had to agree to teach a few weeks of the programme. The lesson plans were drawn up by a trained Director of Religious Education and it was found that in the parents having to prepare the lessons that they too were learning about their Faith. We know that this has Child Protection implications and that hiring a Director of Religious Education would be expensive but if it was arranged over a couple of parishes it would lessen the financial burden. Perhaps this could be explored.
Looking at SERVANT LEADERSHIP which would include:
Co-responsibility of Clergy and Lay Faithful
Active Lay Ministries
Role of Women
Youth Involvement
Pastoral Outreach
Administration
What is working well in our parish?
We have a committed group of readers and Eucharistic ministers. However since the recent death of the coordinator it is proving difficult to find a volunteer to take on that role.
Administration works well and is overseen in the main by the secretary in the parish office aided by the parish priest and the finance group.
Clergy and lay faithful work well together and there have been no issues.
Child protection and safeguarding work well because of the dedicated woman who oversees it and gives a lot of her time to it ensuring that all is done as it should be.
Women are well represented in the ministries mentioned above but on a wider scale the Role of Women in Church needs to be addressed but that is something wider than this survey.
What is in need of development?
Youth Involvement and Pastoral Outreach.
Looking at the WELCOME dimension
Evangelisation
Inclusiveness
Community
Hospitality
Communication
What is working well in our parish?
Community and hospitality are working well in the parish. During COVID a team of people were on hand to welcome people into the church guide them towards the hand sanitisers and reassure them of their safety in being in church.  This worked well and people commented on the fact that they felt welcome and safe.
Hospitality in the form of a gathering for tea after the daily mass was in place before COVID and it offered people who lived alone an opportunity to meet and talk with others in a social setting. However since the lockdowns this has not restarted as the room where they met did not provide for social distancing and the parish pastoral centre is out of action as it requires some remedial work.
Communication is good in a large part due to Deacon Eric keeping the website which was upgraded during COVID up to date with news from the diocese and with all the parish notices.
What is in need of development?
Evangelisation especially in reaching the younger section of our parish definitely needs development.
Pastoral Outreach possibility of setting up a parent and baby group out of those presenting for baptism but the lack of facilities was also expressed and a need to get the Parish Centre back into operation
Looking at the SOCIAL JUSTICE dimension
Active Outreach
Solidarity
Care of Creation
What is working well in our parish?
Active outreach is working well in the parish and together with the other Christian churches in the area (C.O.I and Society of Friends) there has been an active group offering practical support to Ukrainian refugees in the area. They also organise a place for them to meet socially and have coordinated help and support from a number of sports clubs and other organisations in the area.
There has been a strong tradition of co-operation among the 3 churches in Monkstown and a common newsletter is produced every month by the churches.
What is in need of development?
Care of Creation apart from appearing in the prayers of the faithful on a regular basis does not feature highly in parish planning.
Of the strengths you have identified in our parish, which could be shared in a local parish partnership?
Family Mass Group:
Website design and upkeep
Safeguarding
Finally looking at the deanery map enclosed:
With which 3 or 4 parishes would it make good sense for your parish to be in local parish partnership?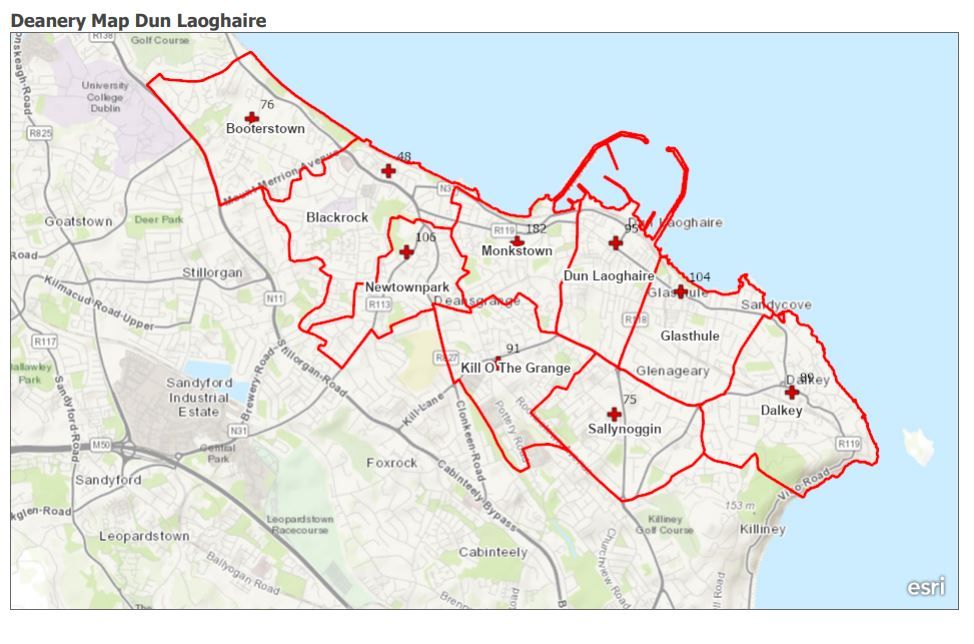 Local Partnership given the age profile of the parish was taken on the very practical issue of ease of access and availability of parking and preference was expressed as:
Newtownpark
Kill O The Grange
Blackrock